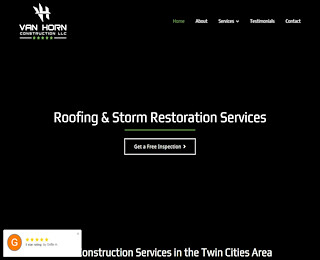 Storm Damage MN
Experiencing storm damage can be traumatizing and stressful, which is to be expected. The wind and rain from a strong storm can do an extraordinary amount of damage to your property that you were not expecting. You would be surprised by how much damage to your home can occur from a harsh storm. Sometimes the damage is as simple as a few missing shingles on your roof, but other times, the damage a storm leaves behind can be more serious and important. Strong winds that occur during a storm have the power to rip the roof right off of your home. While this problem does not happen all the time, it is one that you should take seriously. Being the victim of storm damage can be overwhelming, especially when trying to figure out where to start repairs. Storm damage repairs can sometimes be hard to spot because you are not sure what to look for.
Storm Damage Roof Insurance Claim MN
When storm damage occurs, the first step you will need to take is to file an insurance claim. The process of filing an insurance claim can be a real pain in the neck because there is so much paperwork and so many things to remember. You do not have to face storm damage repair and filing insurance claims all by yourself because our MN team at Van Horn Construction is ready and willing to put our expertise and experience to work for you. For many years, we have been helping homeowners get back on their feet after experiencing storm damage. It does not matter how little or extensive the damage is; our team can handle anything that you throw our way. Spotting storm damage when you are not sure what to look for can be tricky, and often leads to serious problems going unnoticed.
Proper Inspection and Fair Assessment
When you count on our team at Van Horn Construction, you can count on us to spot problem areas that you might not notice on your own. We can pinpoint damage after we provide you with a thorough assessment. You can expect a proper inspection that will explore every nook and cranny of your home to ensure no damage is present. When it comes to prices, we take a great amount of pride in our low service rates. No other company in the local area can even begin to compete with our rock bottom rates or our high quality craftsmanship.
Reach Out Today for More Detailed Information
If you have experienced storm damage, you should not hesitate to reach out to our team at Van Horn Construction to learn more detailed information about our services and how we can cater to your individual needs. We offer free roof inspections that are completely pressure free. After our inspection of your home, we will provide you with photographic evidence of all the problem areas that were located. Our team will also devise solutions to the problems that were found to prevent further damage to your home.
Storm Damage Roof Insurance Claim Mn
Van Horn Construction LLC
612-756-7080
2500 E. Medicine Lake Blvd
Plymouth
MN
55441
View Larger Map